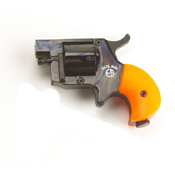 Click Here To See Details and Product Options
Training Blank Gun 6MM/22 Caliber
SKU: TP7060

Our New Blank firing .22 Caliber/6MM starter pistol is Compact, Lightweight, and Affordable. It makes a great K/9 or dog training blank gun or track and field starter pistol or for any event that requires a starter pistol. It fires 6MM/22 caliber blank ammunition and comes with orange composite g...

---
Our price: $79.00